Why Sawayama's Self-Titled Album Gives Me Hope For Finding Good Music…
My first listen to Rina Sawayama's debut album, SAWAYAMA, was rather shocking. Explosive, incredible, surprising, and goosebumps-inducing were words that kept coming up during my listening experience. I have not been so entranced by this mix of pop and punk rock since Halsey's single Nightmare. While the album delivers more than pop and punk rock, I was hesitant to listen to a new project. Yes, even if it has been receiving raving reviews from music fans. I was hesitant because with an over-saturation of music in this streaming age, chasing "good" music is now a hobby in itself. But surprises are surprises for a reason.
Rina Sawayama, born in 1990, was born and raised in Japan, but at the age of 5, she was uprooted to London, UK; this dramatic shift is ever-present in her stylistic presence. While studying for college, Rina head-dived into music and modeling, being in various groups until becoming a solo artist with her first official single, "Sleeping In Waking" in 2013. After testing the waters with small releases of EP's and singles, Rina finally shines in a concrete debut album. Focusing on her life, feelings, and themes of her Japanese family living in western society, SAWAYAMA does not hold any subtle opinions towards these topics.
The album commences with Dynasty. It is merely an outstanding opener, comparable to the heroic theme song of a movie's soundtrack. The plot, this time involves the inherited pain of family issues. With a cinematic opening, the track goes full-on Evanescence inspired. Her voice glides in and out, up and up in a slippery staircase. Singing high notes in the same height as the electric guitar at the end of the track is Beyonce level singing.
The second track XS is pure pop perfection. This is if Britney Spears were to experiment with heavy rock. The acoustic guitar is the gloss to the donut that is XS, which tops off the chopped electric guitars and Japanese drums ravages in the background. Rina sings braggadocios about ridiculing people wanting excessive price tag items. So much goes on in the instrumental that listeners have to go back to hear what sounds they missed the first time.
STFU! Follows the same pop/nu-metal rock mix, this time, the roles of the instruments are reversed from XS. STFU! Goes full dramatic with the electric guitar, where abrupt Pop/R&B pauses in the first half of the choruses feel like pink sprinkles in a cake made up of black icing. Rina tells those people who have given her racial anti-Japanese comments to STFU!. What a dense cake.
A sudden turn, Comme Des Garcons (Like the Boys) shifts away from the explosive rock and goes into full nu-disco with a serious, but bouncy bass groove line straight out from the 2000s. Coco Morier, ironically a producer who has worked with Britney Spears (remember XS's pop essence?), only elevates the reasoning as to why this track is hip-moving inducing.
Akasaka Sad is an insane mixture of trap, rap, glitch, electro-pop, and dubstep. Although Rina ponders on how her Japanese immigrant parents felt out of place in the UK, Clarence Clarity's work on this track takes you to another location –Clarence is one of the main producers of the album, working with Rina in past projects as well. At one point, you are listening to a 1940's styled violin and then bouncing trap clicks while "globs" of 2000's teen pop glimmers over and under the synths. I kept wondering if the BPM speeds up and slows down back and forth in a span of every 15 seconds.
Track six goes on with Paradisin'. Following the same 2000's pop-rock routine, a sudden saxophone solo positions the listener in their teenage, reckless years. J-Pop and rock infuse bouncing 8-bit synths and melodic drumming ala Carly Rae Jepsen (who Rina is a definite fan of). A not too loud track as not to shift focus from the lyric content.
Love Me 4 Me is Janet Jackson making an R&B throwback song in 2020. All keyboards and synths from the '80s to the early '90s are present in this Funk track. Singing to herself about confidence and self-love, Rina made this track danceable, chill, and groovy.
Flowing to track eight, Bad Friend, singing about a bad friend can be anxiety-inducing. Although it is a slower R&B track that uses heavy synths and vocoders, it follows a modern pop structure that is easy to follow. Bad Friend easily suits R&B's new duo phenomena, Chloe x Hale's glistening world.
Fuck This World (Interlude) feels like a late 2010's tropical EDM track, even with its instruments being similar to the rest of the album. As other commentators have said, this should have been a full track for its laidback approach. It is not precisely a puncher, but the lyrics are more important, as Rina sings about her consciousness of Earth slowly dying due to humanity's anti-environmental activities. It is the resting stop to this full-packed album.
Who's Gonna Save U Now? Does a 180° turn with stadium rock. With the full-on crowd chanting and venue echoes SFX's, the guitar and drums in this track make you scream for revenge from an ex, even if Rina doesn't believe in it. Rina's' vocals once again shine, climaxing into a high note that surpasses all instrumentations on the track. The guitar solo and critical change are all but an unstoppable force.
Tokyo Hotel Love switches back to R&B but embraces Synthwave and electro-pop. More 808's and glimmering synths are present through the track centered around her home city. Rina is frustrated at Tokyo's' treatment as if it is nothing more than a tourist ground. For Rina's, Tokyo is about culture, heritage, and real people who are possible for making the city function for the rest of us.
Chosen Family centers around the LGBTQ concept of chosen family, with Rina paying homage to her friends and "chosen family." In this track, we follow more of the causal laidback alternative pop, with a trip-hop guitar string ala Lana Del Rey fronting the verses and electronic synths pushing the chorus forward. And of course, a short guitar solo shows up by the end of the track.
Last, but definitely not the least, Snakeskin goes back to the jittery mashup of different genres at the start of the album. Starting off with a melancholic Beethoven sample [Piano Sonata No. 8 in C Minor, Op. 13 'Pathétique'], the track quickly goes electric mode with rapping in the first verse. The chorus does a turn with a K-Pop style chant chorus. It slows down again in the second verse, with more repetitive short stances, reminiscent of early dubstep. With the constant instrumental breaks, it feels as if Rina is trying her best to tie up the family theme of the album because an Overture is just too overrated. The eerie piano and voice of Rina's mother at the end of the track is the satisfactory conclusion of an album that encompasses various life experiences. Those experiences of being surrounded by two unalike cultures and an endless number of genres of music.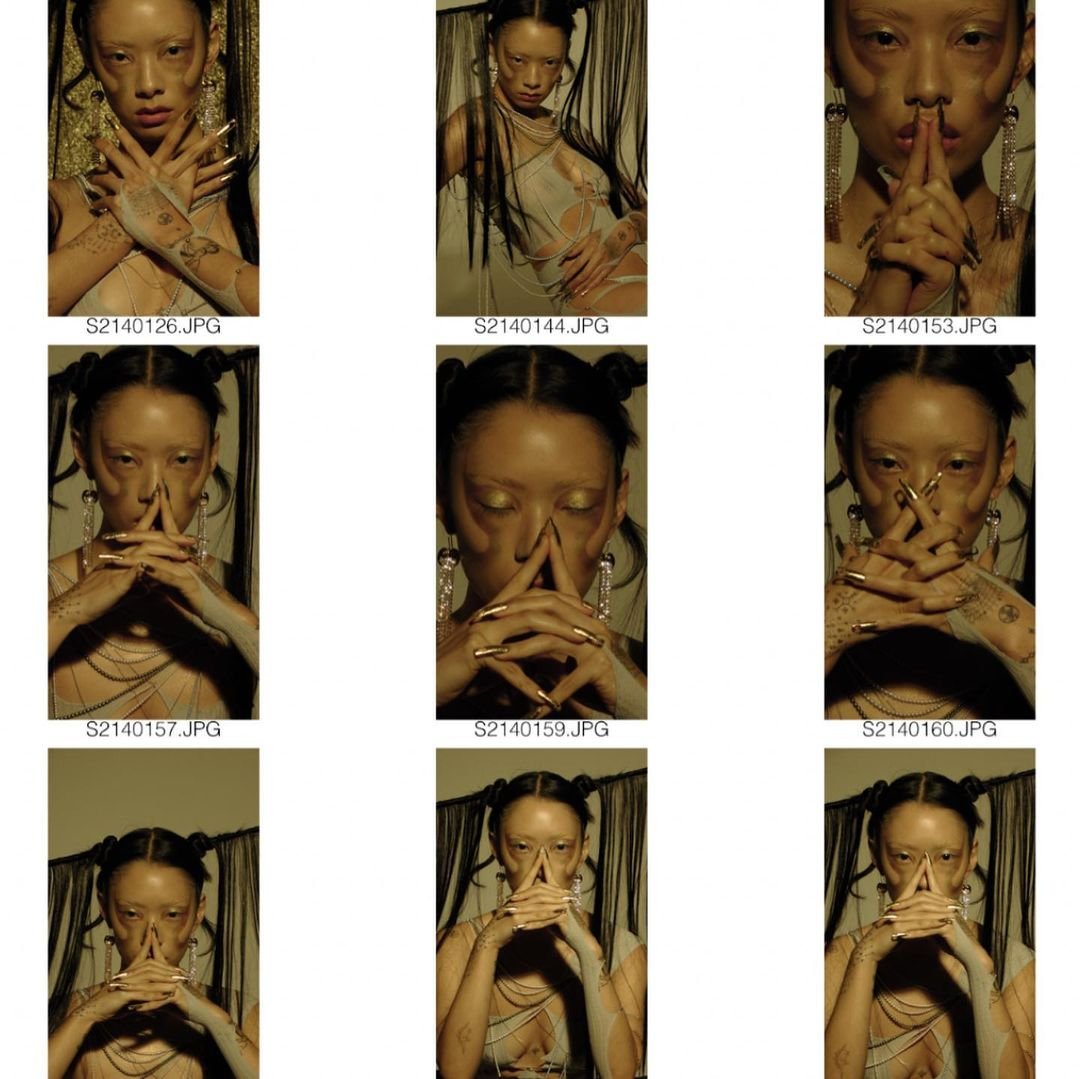 Touted by Elton John as his favorite record of the year as of June, there is no doubt that Rina did not kid around with the task of making a debut album. This is one of those rare albums where the listener realizes how much heart, soul, and outside inspiration was poured into a project. You should listen to this album because SAWAYAMA not only has songs for all music fans, but it is the new envelope-pushing frontier of modern pop for the 2020s.
Do you agree with my assessment? do you disagree? let me know in the comments. Support Sawayama with the links below.