Do you need to be dreaming to appreciate Glass Animals' DREAMLAND ?
I have certainly heard about Glass Animal and some of their hit singles. But head diving into their third album with no prior experience of their two old albums is undoubtedly risky. My listening experience was great, but I am ultimately craving for more structure. Glass Animals' third album, DREAMLAND, has finally arrived after life-altering situations behind the scene: While touring in 2018, drummer Joe Seaward was cycling and almost died after being hit by a pick up truck in Ireland. While the band had to cancel touring for the rest of that year, these events embroiled the creation of DREAMLAND.
The band is known for its laid-back touch on indie pop, electronic, and psychedelic rock. But in this album, they go the extra mile and incorporate the vaporwave genre. The what now? Yes, vaporwave, an internet micro-genre that emerged in the early 2010s. As explained in the most straightforward terms by Redmon Bacon of soundontime.com:
"Drawing almost entirely from the music and culture of the 1980s and 1990s, it has a self-aware and nostalgic quality. Sampling sources as diverse as muzak, elevator music, lounge jazz, City Pop, 1980s synth-pop, R&B and even songs from corporate training videos, it has a synthetic and ambiguous vibe that has somehow endured on the internet since its introduction in 2011."
And ironically, this is pretty much the specific description of DREAMLAND. For front man Dave Bayley, who was born in Texas and grew up in the U.K., the feeling of confusion and uncertainty during Seawards close to death and hospital stay had him go back to the past since he found more comfortable there than in the uncertain future. Since his childhood and the vaporwave concept share ideas, it was surely not hard to combine the two. And with a 4-year gap between their last album, it doesn't hurt to experiment with new sounds. Just how good the execution came about is the question.
*For the sake of this review, I will be skipping over the 4 interludes that are home videos of the front-man's childhood*
We start with the title track Dreamland, dreamy pop that is only to be listened in the clouds while the stars are out. Dreamland sets the field, listing childhood events and concepts. Soft synths, a Jamaican glam-like drum, and a vocoder ground and help carry the track. With his high head vocals, Dave is accompanied by a female background vocal, most likely his own voiced pitched.
Hotline Bling by Drake- sorry, I mean, Tangerine, starts the wheels with an upbeat sound reminiscent of elevator or hold-phone music (in which vaporwave heavily borrows from). Singing about how a person changes over time, but "those tangerine dots in their eyes" are a glimmer of who they used to be. A jumpy pop song with pleasing trap elements, somehow Dave overdoes his rhyming skills with "happy and daddy," or "knees, sweet, please." It comes off as "corny," but this track is not to be taken seriously, this is a track you play while on the beach.
Hot Sugar is a chill track that, unfortunately, does not bring a lot to the table. A rather laid-back song that is tacked too early in the track list, a lot of sound effects are incorporated throughout from shrills, and animal screams, to The Jetsons' car sound. Dave's head voice echoes thought while pondering whether he is falling in love or is admiring a cool person he would like to be next to. The addition of New Orleans Bounce music in the second half, which I find rather mute, ever-so-slightly elevates the track.
Track six finds Space Ghost Coast To Coast follows a darker trap sound, more than the supposed vaporwave sound that is pushed in this project. The lyrics are a dump of millennial childhood nostalgia, covering GTA, Pokémon, and Dr. Dre. The track more-so alludes to the adult swim show of the track's name. Randomly, Dave inserts lyrics such as "Blackcap back with a trench coat, ayy" (alluding to the Columbine shooters), and "Living in the valley cuttin' porno tapes." (alluding to San Fernando Valley being a porno capital) Also, Dave drops coco (nickname for cocaine) as to why the writer is hyper over the blown-up nostalgia. This is all for the show, as Dave stated that his friends see him as a hero, but he could be a villain for the things he can do. Obviously, this is just a fun track to loosen up too.
But the entire track made me say, "what was the reason?"
Skipping over to Tokyo Drifting, this track is a lifeboat for this rocky ship. Once again, most of the lyrics are supposed to be fun, but some of the rhyming and vocables like doo doo doo are hard to ignore. Nonetheless, the trap beats, bass, and substantial drawn-out synths genuinely carry out this track. Featuring a verse by rapper Denzel Curry, most known for his 2015 magnum opus track Ultimate, is too short to truly bring Tokyo to its full potential. The beat switch at the half brings horns and ad-libs that makes it great to bump in the car at night.
Melon and the Coconut is the breather with mellow instrumentation presumably made in a MIDI. The most bare-bone track on purpose, Dave goes on fantasy mode, crooning over melon and coconut breaking up. The allusions are "corny," but the lyrical composition of this track is actually smart in how realistic the fake scenario can be.
It's hit and run, Dave says in Your Love(Deja Vu), in my opinion, one of the stars of this project. Quoting Dave, "[the track] is about toxic relationships that you know are bad for you but can't seem to cut off." The track begins with no introduction, the bass and the occurring flute are in your face, and Dave's lower vocals glaze effortlessly from verse to chorus. The trip-hop and psychedelic combinations do not leave much room for the vaporwave sound in this track, yet it fits in the niche that it fronts as. The atmosphere of the song feels as if you are running from a beast in a jungle. The drums bring up and down the tension and climax of the track.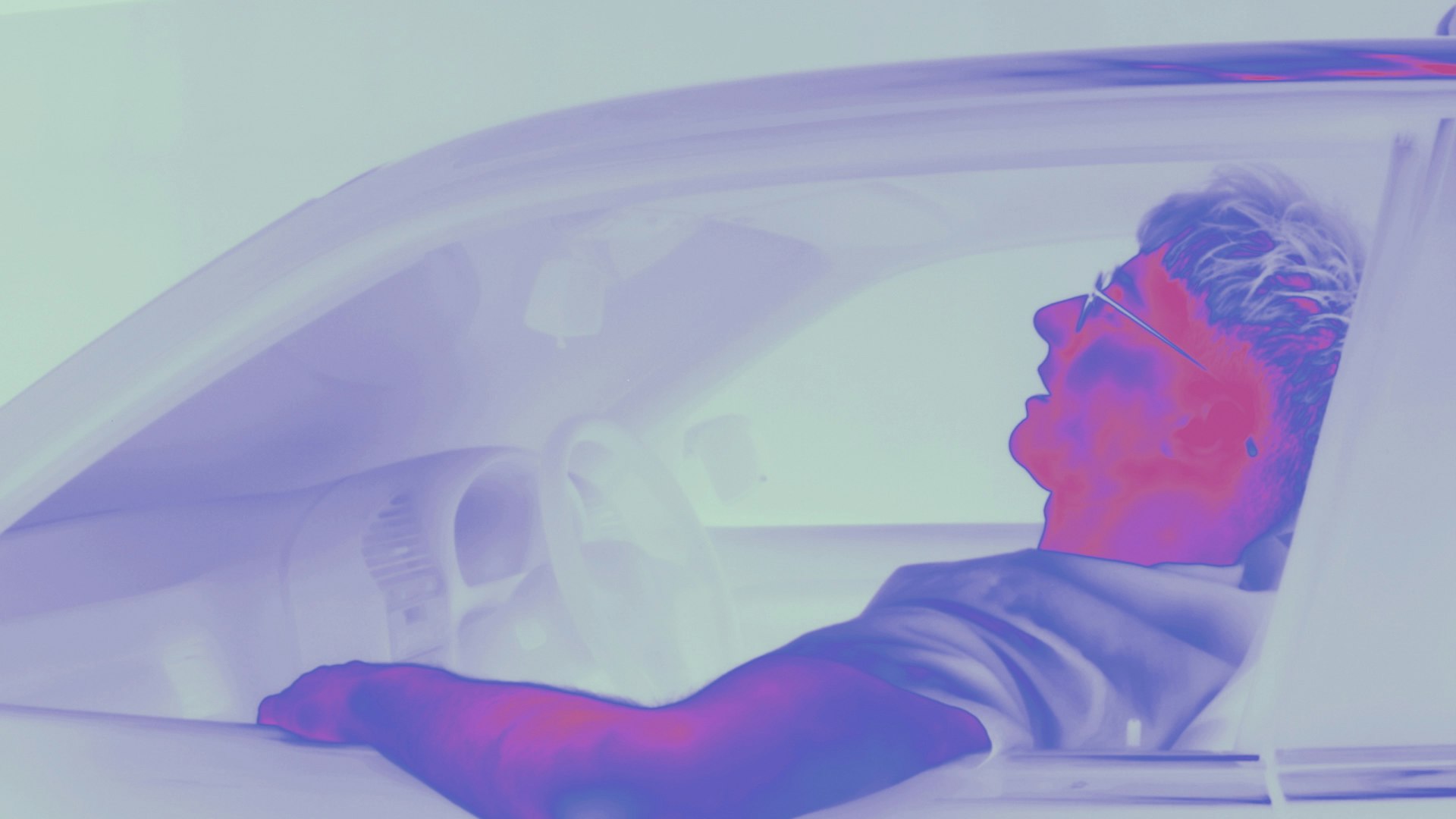 Waterfalls Coming Out Your Mouth is another "bring you down to earth" track, and one of the more notable ones. It is a melancholic take on how we tend to put an act of perfection and fakeness at the beginning of a relationship. The rhyming is more coherent, and the guitar strings, being the main center of attention, is unforgettable. Toward the end, Dave gets vocally aggressive (a welcoming change) to his lover. Now that Dave's act is out in the open, what do they do (with the relationship) now?
It's All So Incredibly Loud is another chill song mostly produced by Dave. Singing about the anxiety one gets when they are about to say something devastating, it is definitely a relatable experience. The build-up of the drums, synths, and overall instrumentation is a notable change as most of the other chill tracks stay stagnant with the chord progression.
Domestic Bliss has soft, bouncing muffled synths and strings to concentrate on the most severe lyrics of the album. Dave switches up from 90s nostalgia to speak of an abusive relationship the mother of one of his childhood friends was in. The character pleads with his mom to leave this abusive man, mellowing out, "Fight for me // We can leave, I'm beggin', please // On my-on my knees, go to Hawaii." We never get closure to this story.
With a memorable summery chorus and thumping bass, Heat Waves is high energy with bittersweet lyricism. Following the sadder tones of Domestic Bliss, this time, Dave focuses on being strong through vulnerable moments in life and realizing that you can make everyone happy. The instrumentation borrow from Your Love (Deja Vu) and feel like the mellower sister. This is one of the catchiest songs that will appeal to any casual listener.
Helium is the album closer. And as vague as the lyrics are about a specific topic (a relationship, your fading childhood?), this glittery song interludes the title track in the second verse as a tie-up to the album. Helium is much more-dreamier than the title track, where Dave amped up the echo levels on the vocals. The lyrics and instrumentals begin with doubt and questioning, and end with a result of "it is okay to not be 100% perfect."
I will not lie that I had a hard time reviewing this album without over-using the same words to describe some of the lyricism or use of instrumentation in this project. It is not to say that the collection is repetitive. Still, some hiccups in the lyric department are too difficult to hide. I may not personally visit the album a lot. Still, tracks such as Your Love (Déjà Vu), Tokyo Drift, Waterfalls Coming Out Your Mouth, and Heat Waves are discography staples. Even though I am not a fan of the current trend of albums being almost 30 minutes long rather than the typical hour session, this project does drag at times. But its savior is the concept style and the unsuspecting lyricism that I ironically just laughed at; these items give it a reason to be the way it is.
I do appreciate that the album dabbles in fun imagery and lyrics, as I stated, about "happy and daddy" and more serious topics. We forget that musicians are more than products from a record label; this project shows that in the end, Dave and the band are humans that face multiple emotions at any given time. We all have been braggadocios like Dave in Tokyo Drifting or anxious like in It's All So Incredibly Loud. This project shows that the band is hard at work evolving every few years, and album number 4 will undoubtedly showcase that.
Do you agree with my assessment? do you disagree? let me know in the comments. Support Glass Animals with the links below.