Has Local Nomad found his home in his self titled EP?
Hailing from New York, alternative singer Local Nomad's 2020 single Gates has been one of the highlights of the genre this year. Released on March 19th, the brightly instrumented but thought-provoking lyrics of Gates has become one of his best pieces of work. Not too long after, the Local Nomad self-titled EP featuring 5 tracks came out on July 10th.
Local Nomad, a.k.a Michael Desmon, has been gaining traction in the indie sphere. All due to his flawless music production and impeccable lyrics that are so easy to set imagery to. Self-proclaimed to be inspired by the sound of Paul Simon's 70's sound and Gnarl Barkley's pop construct, Nomad did not lie with that detailed description of his latest project. We just have to see how realistic this description is.
Love is Gone commences with glistening synths and plucking electric guitar strings; and hastily picks up with some drums and piano keys, releasing full energy in the pre-chorus. throughout the song, synths in the sound of violins played in an old radio adds a bittersweet texture of a relationship that abruptly ended. Nomad sings "my chameleon girl" heartfeltly, assuring himself that his girlfriend has ended their relationship over the phone. Like a chameleon always changing his skin, so did his girlfriends' mind. Throughout the song, Nomad also plays the villain, exposing some of his exes critiques of him: "You co-co-compare me to my father // But why you even bother?" All meanwhile, he shades her parents by proudly singing, "Now everybody knows that your parents don't // Sleep in the same bed." The bold lyrics that are sure to get you in trouble with your ex is a big power move for an EP opener.
Gates is a calm, laidback track where all the robust instruments like the drum and electric guitar are softened yet strong enough to carry this star track. With a background, muffled beaded maracas, attention to detail is sprinkled through this track. Nomads' vocals and simplified synths in the chorus are the carriers of the track's melody and overall center of attention.
Although simple in lyricism, the connotations of Gates are relatively heavy. In a March interview, Nomad described his battle of being 28 years old (playing shows 6 nights a week while working full time) and on top of that, helping a friend battle with Xanax withdrawals. The bridge eloquently summarizes the feelings laid out throughout Gates of these situations of unreliable friends, wanting to escape, and ignoring the negativity of the world. A proper alternative summer track.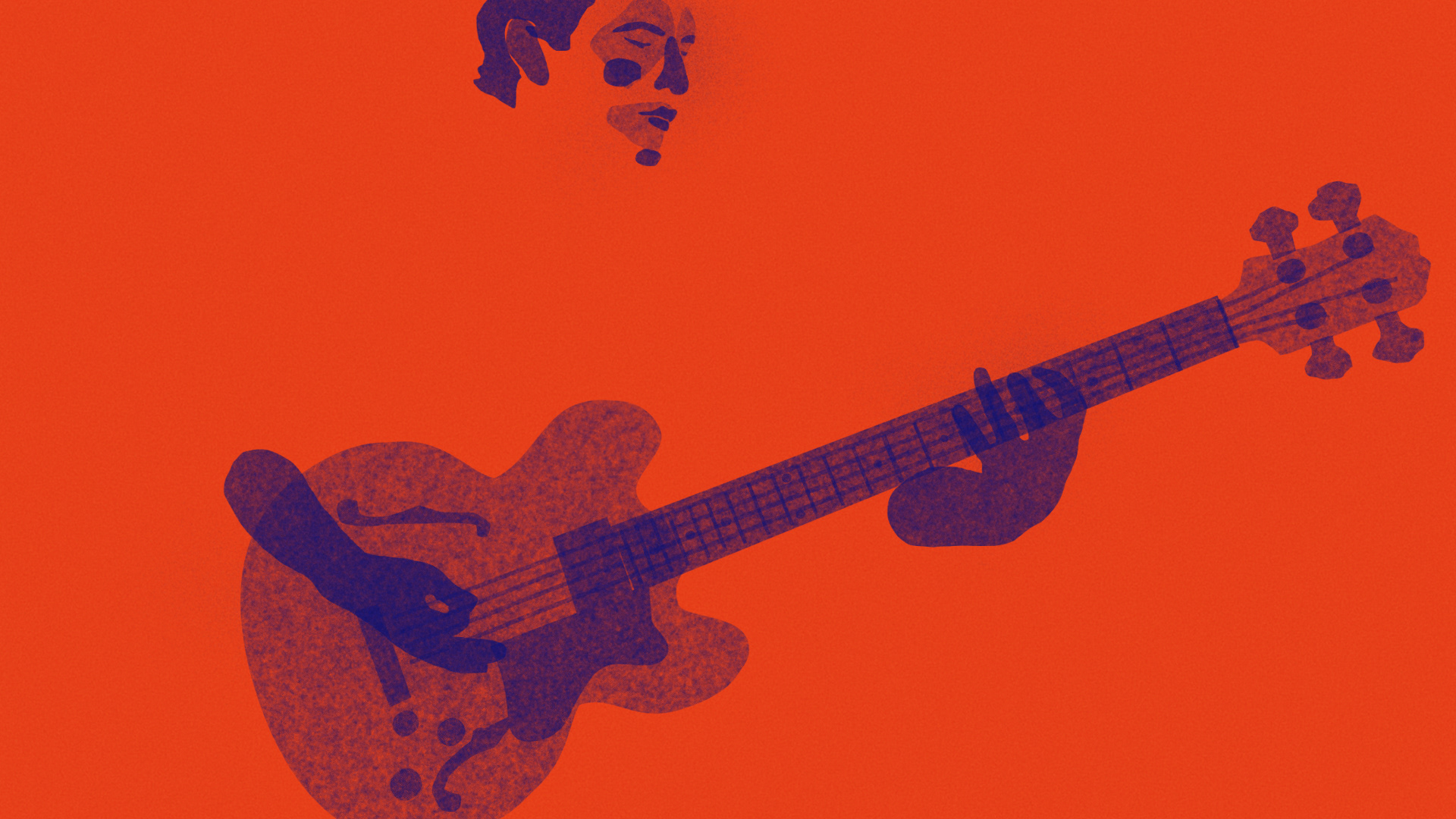 Getting Old is a Bitch keeps that slow-paced "chill" sentiment, but the guitar strings, slow drums, and vocal coder makes it a fun track. The concept of the track was modeled after his Italian immigrant grandmothers saying "Invecchiare è una cagna" (getting old is a bitch for Italian). She has been through everything the Great Depression to family hardships, Nomad turns this feeling into satire that "reflects on inner youth and the unstoppable force of aging." Getting Old's melody is this summery flirt of natural instrumentals and impeccable vocals. Nomad can turn a simple concept into its own world that is mature.
Track four turns to Young Vampires, a more pop direction that still follows Nomads' alternative rock flavor. With a hint of 80s pop synths, Nomad is still not failing at his smooth vocal delivery. He does not reach insanely high octaves in this project but, when he needs to go to a higher scale, such as speeding through the tracks title (Love is Gone) in the chorus, it is as smooth as butter. In a Variance Magazine interview, Nomad describes the lyrics as an oxymoron of how people can turn ugly in a relationship. Vampires are depicted to live forever, feed off people, live a night-only lifestyle, which sounds similar to an unhealthy relationship. This is a perfect break up prom song that plays on a coming of age movie.
Last but not least, Summertime goes nostalgic mode in this energetic track. One thing you can take away from this track is that Nomad LOVED Baseball as a child. Incorporating New Wave and Synth-pop more explicitly, Nomad makes sure that lyricism matches the nostalgia of a millennials' childhood. The spoken lyrics, and the piano synth, along with elevating this final track of the EP, experimentation that Nomad should lean in more in future music.
In the first pre-chorus, Nomad lists off supposed childhood friends and their adulthood whereabouts, some being family men. In contrast, others have passed away, quickly throwing the realities of growing up only 35 seconds into the track. These kids who played baseball with Nomad are only hazy memories to him. In the second spoken section, by the end of the track, we see more lyricism of escapism, of wanting that time of his life to be back. And in the second pre-chorus, the disappointment of being adults is crashing down on all of them. But as Nomad sings, there's still hope of getting back on that childhood baseball field.
Surprisingly, Nomad told With Guitars publication that:
Growing up, baseball was a huge part of my childhood, and it actually saved my life. If it wasn't for baseball, I probably wouldn't have discovered that I had a tumor, which could have potentially left me paralyzed. Despite the challenges I faced as a kid with my surgery, these were the golden years. I'll always remember how easy life was, even when things were not the greatest. I'll always remember summertime and what it meant to me growing up."

Local Nomad
Most tracks have an electric guitar freestyling for the last chorus, which adds a nice, cohesive touch to this EP. Local Nomad establishes himself as an artist, but more importantly, as a person. A person with childhood memories mixed with the good and the ugly as told in Summertime. Of past relationships where he was the victim and the problem maker like Young Vampires and Gates glazes over prospectively.
Local Nomad is a must-listen. The throw-back rock and pop sounds of the 70s/80s is not for nostalgia aesthetic, but for the art. Each song point to a specific era of his life, where this world-building only aids Nomad in his writing capabilities. It also helps that Nomads' vocal delivery is one of the smoothest, and for a newer artist in this era of alternative music, this is important. His singing voice is one that can carry over to other areas of music without flaws. If Nomad wants to expand his discography in the future, there is plenty of time for that. Even if he stays "underground," this alternative artist is a definite storyteller that adds sustenance beyond to what is told in the lyrics.
So yeah, Nomad's Gnarl Barkley mashed with Paul Simmons' self-description of his music is not too far off.
Do you agree with my assessment? Do you disagree? Let me know in the comments. Support Local Nomad with the links below.