Brooklyn Baby – Underrated Single Review/Throwback
Lana Del Rey announced her sophomore album on December 5, 2013, at the premiere of her movie "Tropico," supporting her EP, Paradise. Months leading to the album Ultraviolence, no one expected a rock route until the first single West Coast came out on April 14, 2014.
With a total 180° from her previous work, Lana shifted away from tri-hop cinematic sound to sultry psychedelic rock. Anticipation grew through the months leading to the release date of the album (June 13, 2014), and as more singles and promo singles were lined and coming out, one, in particular, stood out.
First, being teased in an iTunes exclusive trailer for the album, Brooklyn Baby was an instant buzz around Lana's fans. Upon its release in June 8, 2014, Brooklyn Baby became one of the many fan favorites and still holds that title to this day.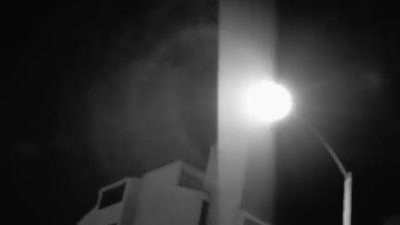 Why should you care for this song? The guitar riffs, the chord progressions, the altering vocal height along with the male background singer [Lou Reed was supposed to be in this track right before his passing] in the last chorus creates a recipe of a hypnotic song. Lana singing "I am free," echoing hauntingly before the chorus while the hard-hitting drums in the chorus is a slow, but satisfying peak.
The song starts with a slow, repeating guitar while Lana starts with a Lalala. Lana's voice in the song is the center of the melody, with the instrumentation simply adding depth and effect to it. The most exciting aspect of the entire instrumentation is the "slow churning" in the far background, like muffled metallic gears of a film projector slowly churning. All while Lana croons about beat poetry, her guitarist boyfriend, and jazz record collection. The song progresses, so does the anticipation of louder guitar strings and Lalala. By the end of the song, we hear a grave, but present voice accompanying Lana's, the first in her discography so far. It turns out it was Seth Kauffman, her guitarist, at which fans thought it was her now ex-boyfriend Barrie O'Neill [co-writer of the song]. The added violin strings add more emotion to the song, as a wail for these days long gone.
While there is no doubt that Lana has lived in Brooklyn, we cannot make the mistake that this song is all autobiographical. Furthermore, of course, most of the song is satirical, targeting the New York hipster subculture"[1] telling her haters to "beat it" and "forget it" if you do not understand her or her art. If nostalgia calls for that feeling of a beach house with wood paneling in the '70s, Brooklyn Baby is the song.
Links: