Looking for a stroke of inspiration, I decided to write a blog about one of my favorite songs of all time, Don't Blame Me by Taylor Swift. Something about the melody, the electro instrumental, and the simple, yet relatable lyricism just draws me like few other songs do out there in the world.
No, it is not a trailblazer track like a David Bowie or Beatles track, nor does it bring something new to the table like Cher's Believe did with Auto-Tune. Yet, this is an all-hands-down TS classic, dare I say magnum-opus.
It is the year 2017, (the fall season to be precise) and Taylor Swift has come back from her purely pop era, the 5th studio album 1989 to promote her new offering, reputation. 1989 spawned 3 years of a packed era: it is the second album to spawn five or more US top-10 singles in the 2010s decade [1], and has sold 10 million copies worldwide. In the year before the release for album #6, reputation, Taylor was on a break, plotting the next move, and anticipation was high. Before disappearing from the spotlight after 1989, Swift had some former and newer "drama" with certain celebrities, which caused her to literally disappear from not only the public, but from many family and friends for almost a year.
In came the first single, Look What You Made Me Do, which was received with mixed reviews. It was a bold change, a darker sound and aesthetic. It was direct, with the lyrics alluding to the recent drama she had with Kanye West, The Kardashians, and overall media/tabloid scrutiny. Reputation was the story of Taylor gaining control of her public narrative and finding love in the middle of the storm. The first half of the record is very dark and direct, and Don't Blame Me is one of them.
Don't Blame Me (DBM), an album cut, can be labeled as the explanation to Taylor's behavior of why she is labeled as the crazy girl who sings about her ex's. At the same time, it acts like a regular pop song; about the obsession of one guy. Considered electropop, the song has hues of blues and gospel which has been in comparison to Hozier's hit Take Me To Church. Produced by Max Martin and Shellback, the two men have produced many Top 10 hits as a duo such as So What by P!nk, If U Seek Amy, by Britney Spears, Problem by Ariana Grande [and Max Martin himself has produced many iconic 90s-2000s pop hits], and more. So while DBM is a pop track, the emotional journey this rollercoaster of a song is anything but basic pop.
Don't blame me, love made me crazy
If it doesn't, you ain't doin' it right
Lord save me, my drug is my baby
I'll be usin' for the rest of my life
The song begins with the main hook heard through the song; love made Taylor crazy; her crush/boyfriend is her deadly vice. A choir of Taylor's vocals humming the melody start right from the gate. "Swift performs [DBM] in the key of A minor in a vocal range span from E3 to E5, spanning two octaves" [2].
I've been breakin' hearts a long time
And toyin' with them older guys
Just playthings for me to use
Something happened for the first time
In the darkest little paradise
Shakin', pacin', I just need you
DMB walks the fine line of being self-aware and being a satirical take of Taylor being an obsessive lover… or the crazy ex-lover. The song can be interpreted where a person that has recently fallen in love with someone is declaring their full love… or a ex-partner that is doing everything in their willpower to get their former lover back. Taylor has been the younger person in the majority of her relationships, "toyin' with them older guys" being a nod to said experience.
For you, I would cross the line
I would waste my time, I would lose my mind
They say she's gone too far this time
Taylor is willing to do anything to get back the same energy she is projecting to her lover. The listener can take this pre-chorus in two ways: Taylor is telling this straight to her lover, or she is telling this to herself, because after all, she is the crazy ex-girlfriend who cannot move on.
In the hook, hints of dubstep fill the instrumentation with the bass wobbling under Taylor's entrancing chant.
My name is whatever you decide
And I'm just gonna call you mine
I'm insane, but I'm your baby (Your baby)
Echoes of your name inside my mind
Halo hiding my obsession
I once was poison ivy, but now I'm your daisy
Verse 2 becomes a bit more poetic. Swift tells her lover that her name can be whatever he desires (propose his last name, hand in marriage maybe?). As the 5th stanza implies, her halo, or "good girl" image is hiding Swift's obsession with her lover (or ex, if we are looking at this song through the POV of a breakup). The last line is one of the most talked-about points of the song. Swift was once bitter and depressed during her tumultuous times but after meeting her lover, she is now pure and blooming; she has the sun shining on her. In the context of a breakup song, this line becomes a bit ghastly, where the author sounds almost deranged; she is a daisy façade that is hiding her true ivy poison.
The makeup of the song is heavy on synths. In the last few years, Martin and Shellback are known for using "outdated" music trends in their productions, therefore many fans of the song say that the wobble synths on the chorus sound like outdated dubstep. As a lover of dubstep, I love the replication of it in this song, but it does feel very watered down (just like all pop songs that had any dubstep element in 2010-2013).
Regardless, the melody and synths of the song are like cascading waterfalls. Ongoing but with short burst of alternative noises in the back. The choir-like humming and the hard-hitting percussion are like stabs to the heart (in the "this song is about my ex" POV). Vocally, Swift took her time perfecting how her emotion sounds and correlates to the lyrics. This is one of the rare moments where we hear Swift belt out some high notes, but it can be easily missed on the first listen as they are used in the backing vocals. Although it would have been great to hear those vocals upfront, being behind adds texture to an emotional song that uses elements of the aforementioned choir landscape.
Don't Blame Me and the entire reputation album did not only made me a fan of Taylor Swift, but it was an essential album in helping me overcome breakups that I had in the previous two years when I was listening to nothing but that album in 2018. People talk about Swift's vocals abilities, but her penmanship is the reason she is the music industry. No matter how basic or detailed her songs are, they transcend emotions and storytelling. Reputation comes from a place of hurt and the experience of trying to find the light in the worst rut of your life. DBM is a powerhouse of a song where it purposefully tries to enter your emotions chamber, and grabs your heartstrings to make you cry. As mentioned, the percussion and heavy ear-piercing synths are meant to be impactful, taking you for the ride of Swift's emotions that she sings of. This song is the climax of the aftermath of a breakup, where the person has the option to heal and move on, or to devour themselves in the pain.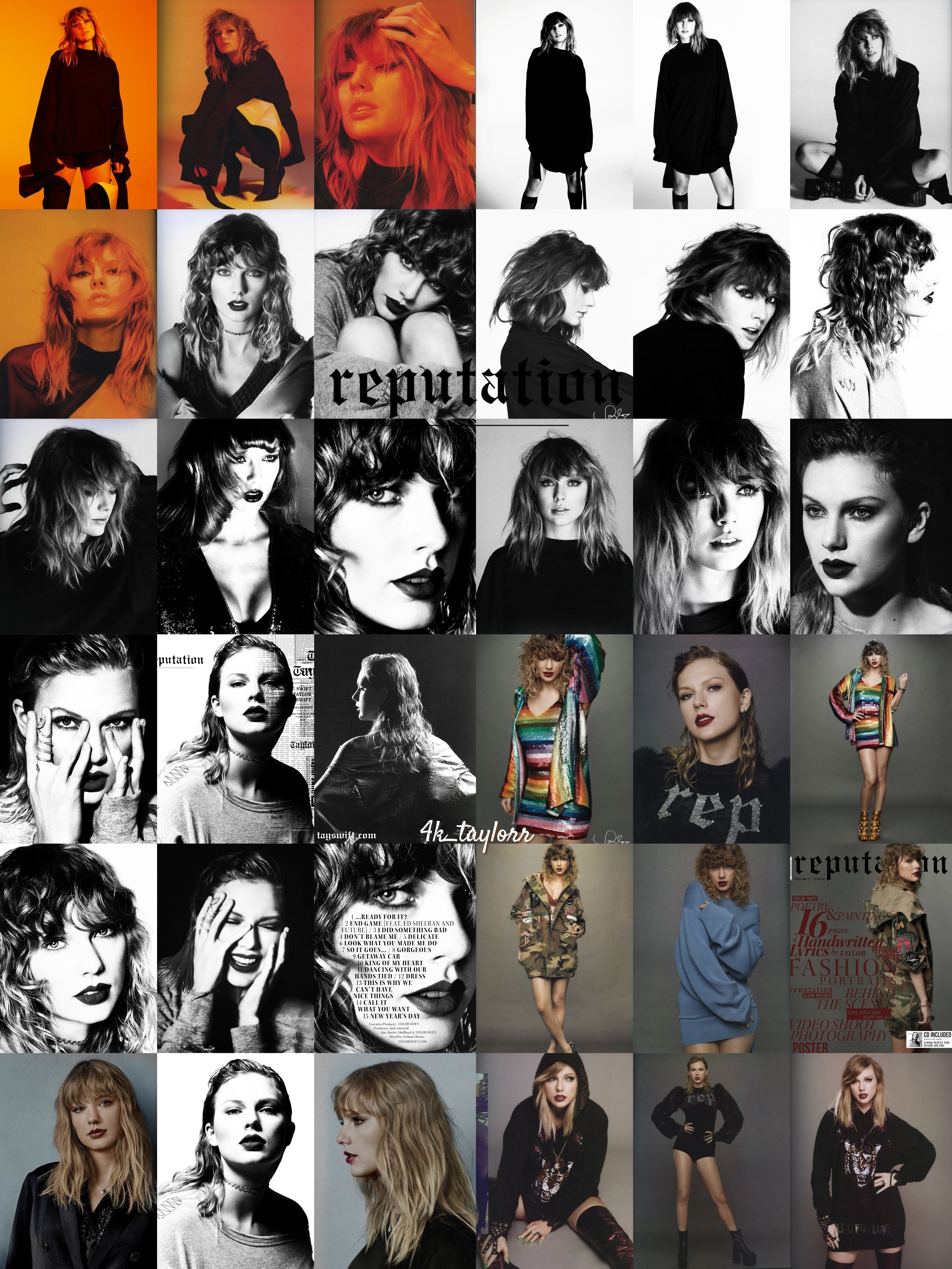 The writing process of the song is rather surprising. Watch the video below to see the birth of DBM and a clear audio of Swift's high vocal notes.
Agree or disagree with my dissertation? Let me now in the comments below. Do not forget to stream or purchase the track with the links at the end.
Apple Music: https://music.apple.com/us/album/dont-blame-me/1440933849?i=1440934252